About Longson Dormitory - EMU Campus :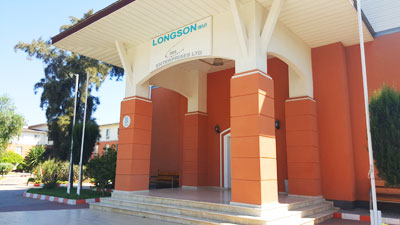 Longson Male & Female Dormitories are situated in the dormitories sector of Eastern Mediterranean University (EMU ) in Famagusta Campus and has been serving since 2005-2006 academic year.
Buildings usable floor space area approximately 11.000 m2 and comparised of A, B and C blocks. Dormitory has a capacity of 630 beds with options of single or double room bookings.
Earthquake-proof buildings are constituted by Light Steel Technology Consolidated with Coatings to a Characteristic of Sound Proof Walls.
OUR QUALITY POLICY For remaining as the Best Dormitory inside EMU campus:
"Our students to experience the warmth of home, our basic principle is to provide student needs in order to complete their education in a relaxed and peaceful environment."
We always strive to be the first in our industry innovations,

We put the goals and keep to track of them,

We train our staff,

We provide the resources necessary for the continuity of customer satisfaction,

We continuously improve our quality system.